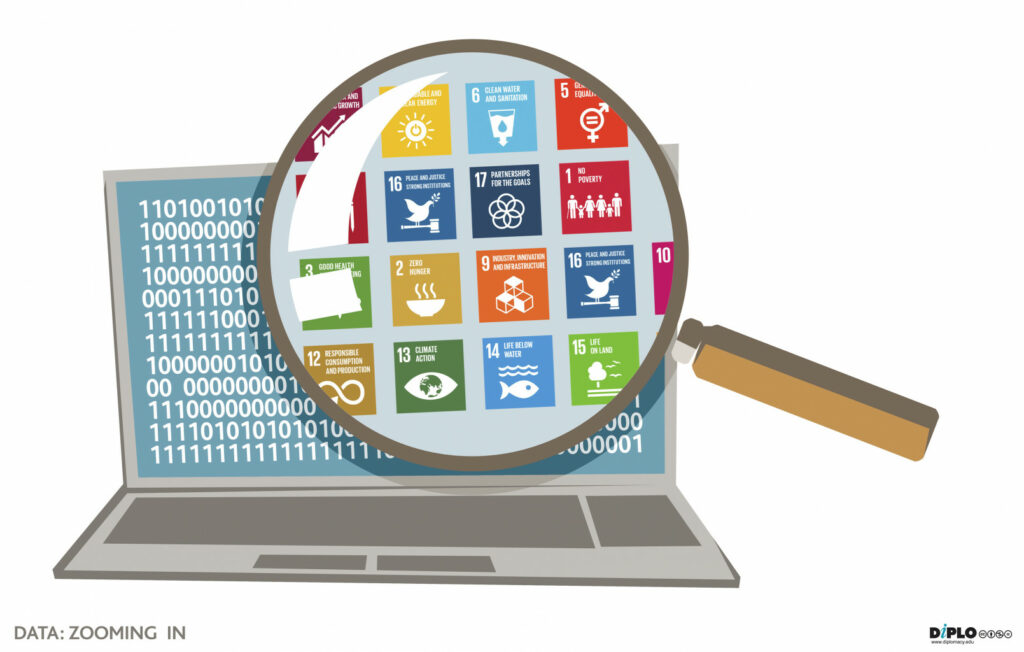 Data Tour
Update
Missed the event? No worries! You can:
– Read the event report
– Watch the recording below
Data Tour
24 June 2021
11:00 CEST
online
The Data Tour brings us back to CERN, one of the world's largest data processing setups which stores more than 30 petabytes of data every year, generated by the Large Hadron Collider. In July 2017, the centre passed the milestone of 200 petabytes of data permanently archived on its servers. CERN's data is shared with scientific research institutions worldwide.
The next stop in our Data Tour is the World Meteorological Organization (WMO) which coordinates one of the most complex data networks in the world across its 192 member states and territories. Its Global Observing System (GOS) collects data from 17 satellites, thousands of aircraft and ships, and nearly 11 500 land-based stations, covering oceans, bodies of land, and the atmosphere. The WMO provides both a rich set of environmental data and a unique experience in coordinating large data networks which can be relevant for other data projects worldwide.
Data is becoming central to the work of the World Health Organization (WHO). The collection and protection of health data require new rules and policies. Health data is the basis for the development of a growing number of AI tools in the health field. In order to address the research, regulatory, and ethical aspects of data and digitalisation, the WHO established its Digital Health and Innovation Department and created a specific division: Division of Data, Analytics and Delivery for Impact.
Podcasts
UNEP's Global environmental Data Strategy – with David Jensen
PROGRAMME
Amb. Jean-Pierre Reymond, Head of Office of Innovation and Partnerships, Permanent Mission of Switzerland in Geneva
Craig Burgess, Development Cooperation Specialist, World Health Organization (WHO)
David Jensen, Coordinator of the Digital Transformation Task Force, United Nations Environment Programme (UNEP)
Dr Archana Sharma, Senior Advisor for Relations with International Organisations, European Organization for Nuclear Research (CERN)
Moderator: Prof Jovan Kurbalija, Director of DiploFoundation and Head of the Geneva Internet Platform (GIP)