Event description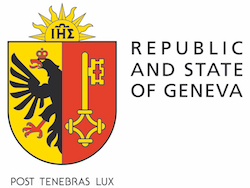 ---
[
Update
] The 
event report
 is available.
Organised as part of the Geneva Digital Talks event series, the session 'Where and how to protect legal interests in the digital era. Jurisdiction and dispute resolution in Internet-related cases' will be held on 28 November 2017, between 15:00 – 16:30 CET, at the WMO building (De Mello conference room, 2nd floor), Avenue de la Paix 7bis, 1202 Geneva.
In the absence of policy solutions, Internet users and organisations increasingly refer to the courts in their search for solutions to digital problems. They exercise their right to justice. Digital tools are also becoming entrenched in legal procedures, as experiments with online hearings are currently conducted in Canada (online Civil Resolution Tribunal), and the UK (the 'pilot for new digital procedure for money claims under £10,000'). In China, the recently-launched Hangzhou Internet Court hears Internet-related civil cases exclusively online.
In the absence of agreed rules, judges are becoming de facto rule-makers in the field of digital policy. In particular, the Court of Justice of the European Union (CJEU) has been active in setting new rules, including the CJEU's judgements on the right to be forgotten and mass surveillance, leading to the renegotiation of the Safe Harbor agreement into the Privacy Shield.  Currently, we are waiting for the CJEU's decision on Uber, which should establish whether Uber is a transportation or an information society company. A growing number of court judgements on digital issues can also be observed at the national level in Brazil, Canada, India, Indonesia, and the USA.
This session will explore digital developments and alternatives to traditional dispute settlement which should be easier to access by the Internet users in, for example, protecting their interests on the major online platforms. An innovative dispute resolution system should be also more technologically-sensitive than traditional courts.
Programme
15:00 – 15:10 | Welcome remarks
Michael Kleiner, Delegate for Economic Development, Republic and Canton of Geneva
15:10 – 16:30 | Roundtable discussion
Vincent Subilia, President, Swiss Chambers' Arbitration Institution
Jacques de Werra, Vice-rector, University of Geneva
Roxana Radu, Programme Manager, Geneva Internet Platform
Moderator: Jovan Kurbalija, Director of DiploFoundation and Head of the Geneva Internet Platform
16.30 – 17.00 | Refreshments
Contact: gip@diplomacy.edu
---
Issues:Arbitration, Jurisdiction